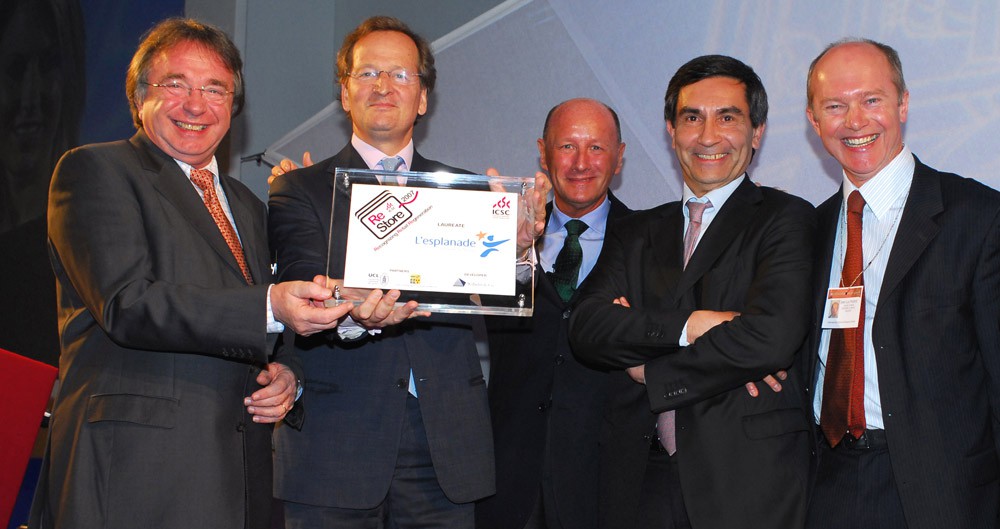 L'esplanade wins award
2007/12/20
In 2007, L'esplanade was awarded the ICSC Prize (International Council of Shopping Centres) 'ReStore'. This prize recognises the best shopping centre project (carried out through a public-private partnership) helping to improve the living conditions of the neighbourhood into which it is integrated. icsc.org
L'esplanade also won the Urbanicom Prize 'Etoile d'Or'. Awarded to the three actors of the project: the Catholic University of Louvain, the Municipality of Ottignies-Louvain-la-Neuve and the sponsor-developer Wilhelm & Co, this prize recognises the urban and commercial added value that L'esplanade brings to the university city.
Peter Wilhelm was made an Honorary Citizen of the Province of Walloon Brabant for his contribution to the development of the city of Louvain-la Neuve.