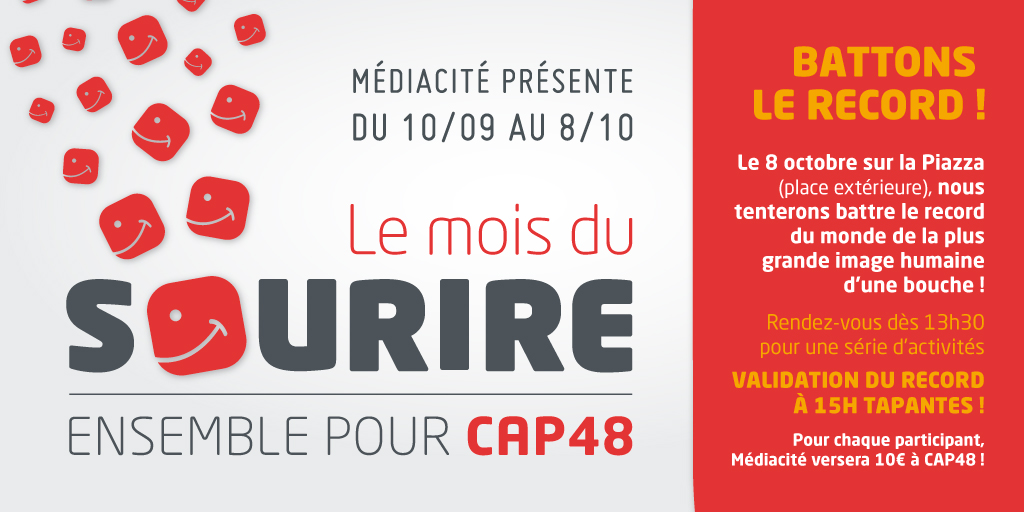 Médiacité supports CAP 48!
2016/10/06
This Saturday 8 October, Médiacité will have even more to smile about! Along with organisations from Liège and famous personalities, visitors to the shopping centre will try to beat the Guinness World Record of the biggest human smile in the world. For each participant, Médiacité will donate € 10 to the CAP 48 association.
So, come along to Médiacité this Saturday at 1:30 p.m. to participate in this unique event!