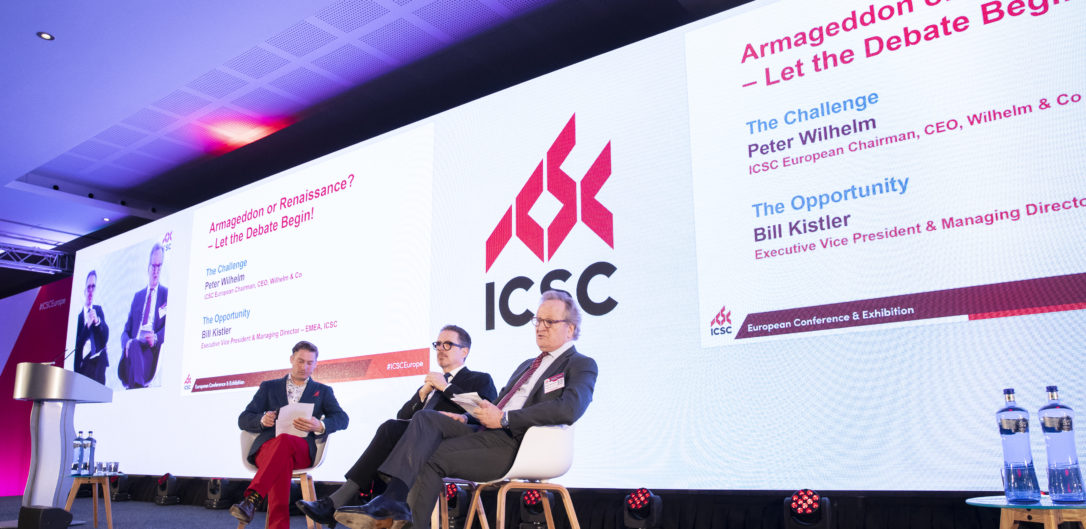 Industry meeting in Barcelona
2019/04/26
The Catalan capital is always worth a visit – especially on April 10 and April 11, 2019. On these two days, the ICSC welcomed its guests at the European Conference & Exhibition. The event's motto was "Space, Place and the Future of Retail."
There were quite a few attractions on offer in Barcelona, as the ICSC introduced an innovative and reimagined European Conference & Exhibition, on Wednesday April 10 and Thursday April 11, 2019 at the Fairmont Rey Juan Carlos I Hotel.
The new event combined the acclaimed European Conference with an innovative showcase and exhibition. The conference program is known for its rich and diverse content featuring the most senior thought-leaders from the retail industry and beyond. Keynote speakers this year included Christophe Cuvillier, Group CEO of Unibail-Rodamco-Westfield, Jonas Kjellberg, Serial Entrepreneur and founding partner of Skype, and David Delgado, Nasa's Visual Strategist amongst many others.
The overarching theme of the event – "Space, Place and the Future of Retail" – explored the disruptive forces reshaping and evolving the retail industry, today and tomorrow. ICSC welcomed over 800 delegates from 39 countries, representing 1,600+ shopping centers and more than 44m sq m GLA. It was the indispensable opportunity for retail real estate professionals to network, gain new insights and showcase their latest and greatest projects.​

Challenges facing retail
A particularly controversial issue was tackled on the conference's first day at 1:15pm, when Bill Kistler, Executive Vice President & Managing Director – EMEA of the ICSC, and Peter Wilhelm, ICSC European Chairman, asked the question "Armageddon or Renaissance?". Peter was very clear on the challenges facing retail. E-commerce, while not the enemy, was taking a bite out of traditional retail. He raised that fact that it was an uneven playing field where they were not paying the taxes or rents that traditional retailers are. Another challenge was, what he referred to as "eco-populism"–the ability of a very small minority to bring significant developments to a standstill with objections.
Bill countered with the opportunities, the ability of retail to do better, to collaborate and work harder together to address the transformation. He considered membership associations like the ICSC vitally important for this collaboration, particularly in this world of "America First," a world where borders are going back up. The core message was retail is not dying, it is simply undergoing a renaissance, one which we all need to get behind and apply ourselves to if we are to stay relevant.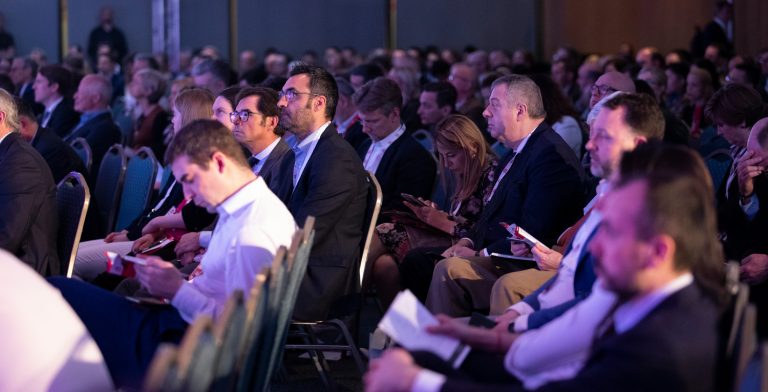 Series of dedicated outlet sessions
Other highlight sessions included "Show me the Money! – Where Is It and How to Attract It?", a discussion amongst online retailers about what they are looking for in the physical world and "What's in Store? – Unique Insights into Rapidly Changing Retail Strategies" exploring what a truly "phygital" strategy entails. The conference also featured a series of dedicated outlet sessions as well as more intimate sessions labelled small talks and workshops, offering delegates the opportunity to delve deeper into topics, such as smart cities and customer engagement. The winners of the 2019 ICSC European Awards were announced on the first day of the European Conference & Exhibition, celebrating Europe's most outstanding new, refurbished, and established retail places.
Providing an opportunity to explore the vibrant retail market of the Catalan capital, retail study tours were running for the delegates with visits to La Maquinista, Diagonal Mar, Les Glòries and Arenas de Barcelona. A brand-new collaboration between Bompas & Parr and Gensler, who have come together to create "The Purpose of Place", added an experiential element to the European Conference & Exhibition. The five interactive booths located at the entrance of the venue demonstrated how great places can evoke powerful emotions by engaging the five senses of scent, sight, sounds, touch, and taste.