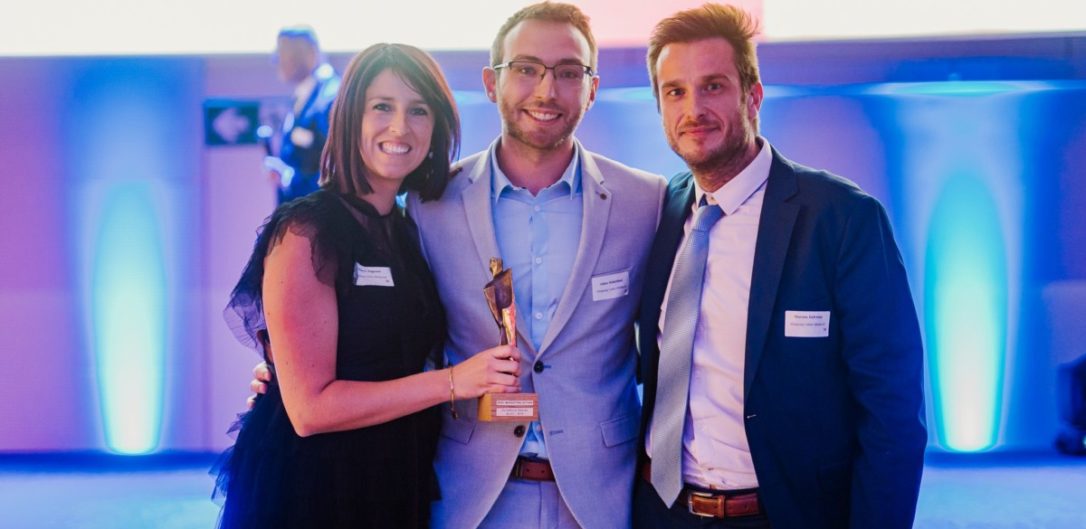 Excellence Awards Shopping & Retail 2021 of the BLSC – Belgian Luxemburg Council of Retail and Shopping Centers
2021/11/08
Guess who won the award for best marketing action of the year at the 2021 Excellence Shopping & Retail Awards from BLSC – Belgian Luxemburg Council of Retail and Shopping Centers?
We did !
The jury rewarded the "Origami" action, a project launched with all the fundamental schools in the Province of Liège. 3000 students made origami which were then hung from the ceiling of Médiacité. The goal ? Demonstrate that small gestures combined with a common goal give a large-scale result.
We are honoured to have received this superb award during this prestigious event at Brussels Airport Company…
Obviously, we would like to thank all the people who helped us accomplish this great action, especially all the children who took part in the game!
Count on us to try and repeat the feat next year!
The Médiacité team