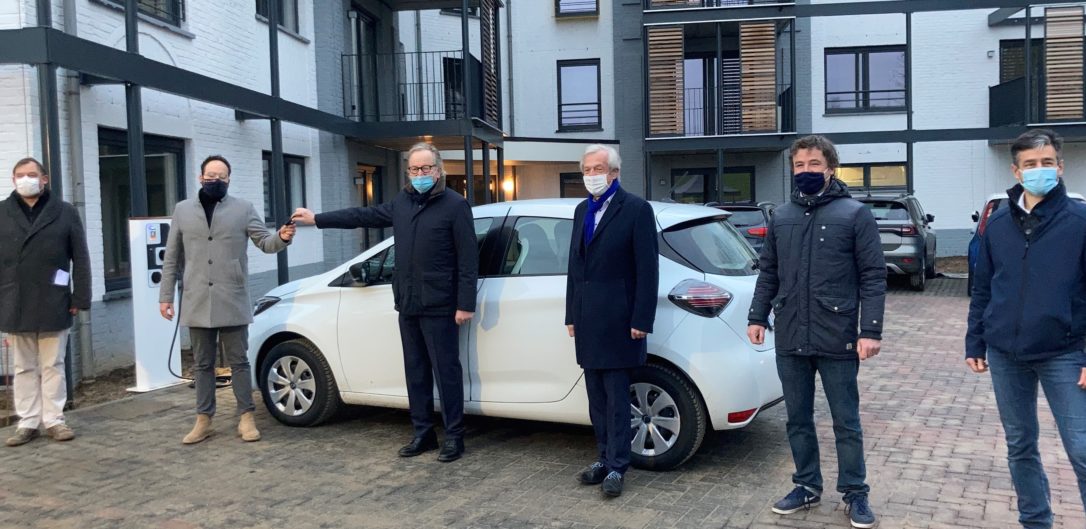 RÉSIDENCE ATHENA, Nivelles
2021/01/21
Yesterday, we had the pleasure of inaugurating the ATHENA Résidence in Nivelles together with Mayor Pierre Huart and Alderman for Sustainable Development Pascal Rigot.
We are all the more proud that this project – the transformation of a retirement home into housing – fits perfectly into circular economy. Almost all of the structural work has been preserved! In the spirit of mutuality and conviviality, a shared electric vehicle is also available for residents.
A renovation which once again confirms our position as pioneer in building sustainable real estate in Belgium.
A very big thank you to the local press for having attended this event! Discover the news story by TVCom here: https://bit.ly/3sMzfl8
#RealEstate #Nivelles #Circulareconomy #Greeneconomy #construction
For more information, have a look at our press release here:
Press-Release-Ahtena-Residence