Creeds
True to our values
Our creeds lie in a long-term approach. For us, keeping and managing real estate assets over time is our way of providing ourselves with the means to achieve our projects' objectives: contributing to well-being and creating value. Deeply encrusted in the Group's DNA, this philosophy of the city is based on the perennial values of consultation and availability, passion, ambition, anticipation, solidarity and sharing.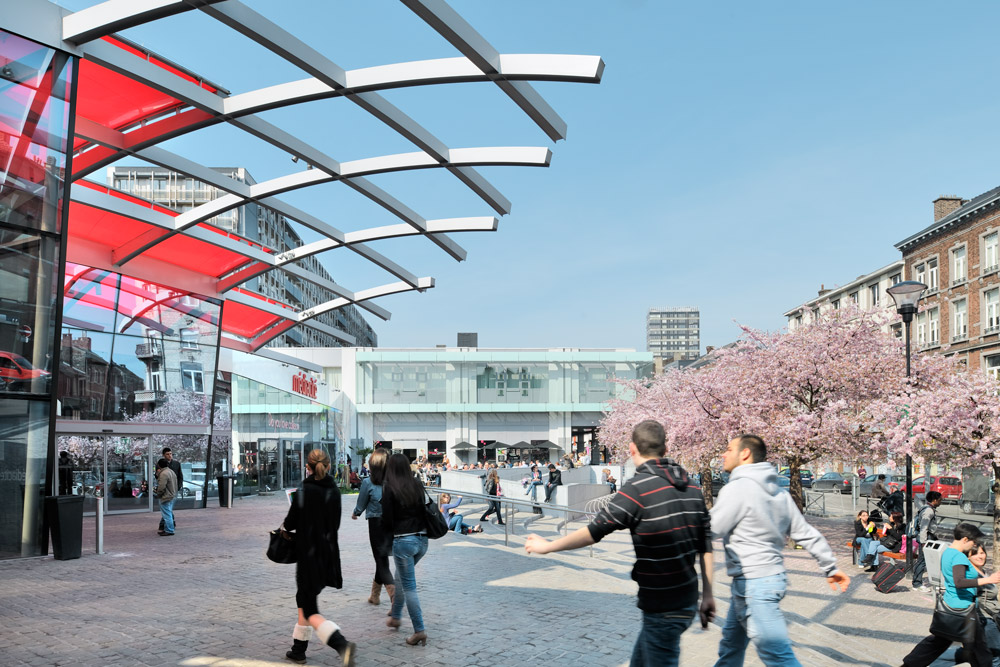 Excellence
Every detail counts
One of the main motivations that drive the Group's management team is its passion for quality, which it expresses through the architecture of its buildings.
The designers always create an inspiring, viable, intelligent and quality architecture, aware that each project should benefit from a harmonious integration in its surrounding urban environment. Architects and urbanists are therefore selected with great thoroughness. The " Design Team's ", mission is to ensure the environmental and architectural quality of each project, and to ensure that the projects fit in their respective urban fabric. One of the Group's main values being the buildings' aesthetics, Wilhelm & Co conceives its projects under the guidance of a Creative Director, a unique approach in the industry.
Long-term
A long term approach ensures a long term success
Creating, conceiving and erecting an urban project that reaches consensus is only realistic if its development is based on sustainability. As opposed to fast but ephemeral profit, we advocate reasoned growth and long-term success.
To guarantee the viability of its projects, Wilhelm & Co also take on their management once completed. To those communities that require it, Wilhelm & Co offers public management services such as public parking management, waste disposal, fire protection, urban signposting etc.
Our projects' sustainability requires us to anticipate the evolution of lifestyles (technical, social, economic, cultural). To endorse such obligations, the Group remains an active and long term stakeholder in its projects alongside its institutional partners.
Identity
Each project is unique
The Group's model is based on the long-term and harmonious integration of its developments into the local socio-economic context. Hence Wilhelm & Co will ensure that a centre's identity is associated to unifying themes. If such a specificity isn't obvious from the beginning, the Group will initiate and finance it: this is the case with Médiacité's Pôle Image in Liège, which puts forward the theme of audiovisual production.
Shopping experience
Retail as a catalyst
The best recipe for a new district's success is to integrate a new shopping experience: establishing win-win quality relations with existing and new retail brands is vital for the shopping centre industry.
Involved in the long-term development of the projects it initiates, Wilhelm & Co has acquired a solid expertise in the field of shopping centre creation: consistency in the lay-out, complementarily in the tenant mix, attractiveness of anchor tenants, a commercial dynamic created by frequent events… Behind such skills lies the application of well tested procedures contributing to a good retail activity: security, accessibility, public spaces maintenance…
This is how the Group has managed to obtain a 97% occupancy rate for Médiacité's opening, with 30% of its tenants present for the first time in Belgium and/or in the region.

Value growth
An enrichment at all levels
While our tenants' profit remains our priority, we have equal ambition regarding the extent of our projects throughout the whole community: job offers, development of cultural projects, building of new housing near the center, functional clusters (shops, housing, offices) that favour sustainable urban development, refurbishment of declining districts, high and positive visibility in the region…
Aware of the economic and financial dimension of the projects we create, we also strive, with promising projects, to create value for our partners: tenants, bankers, investors…