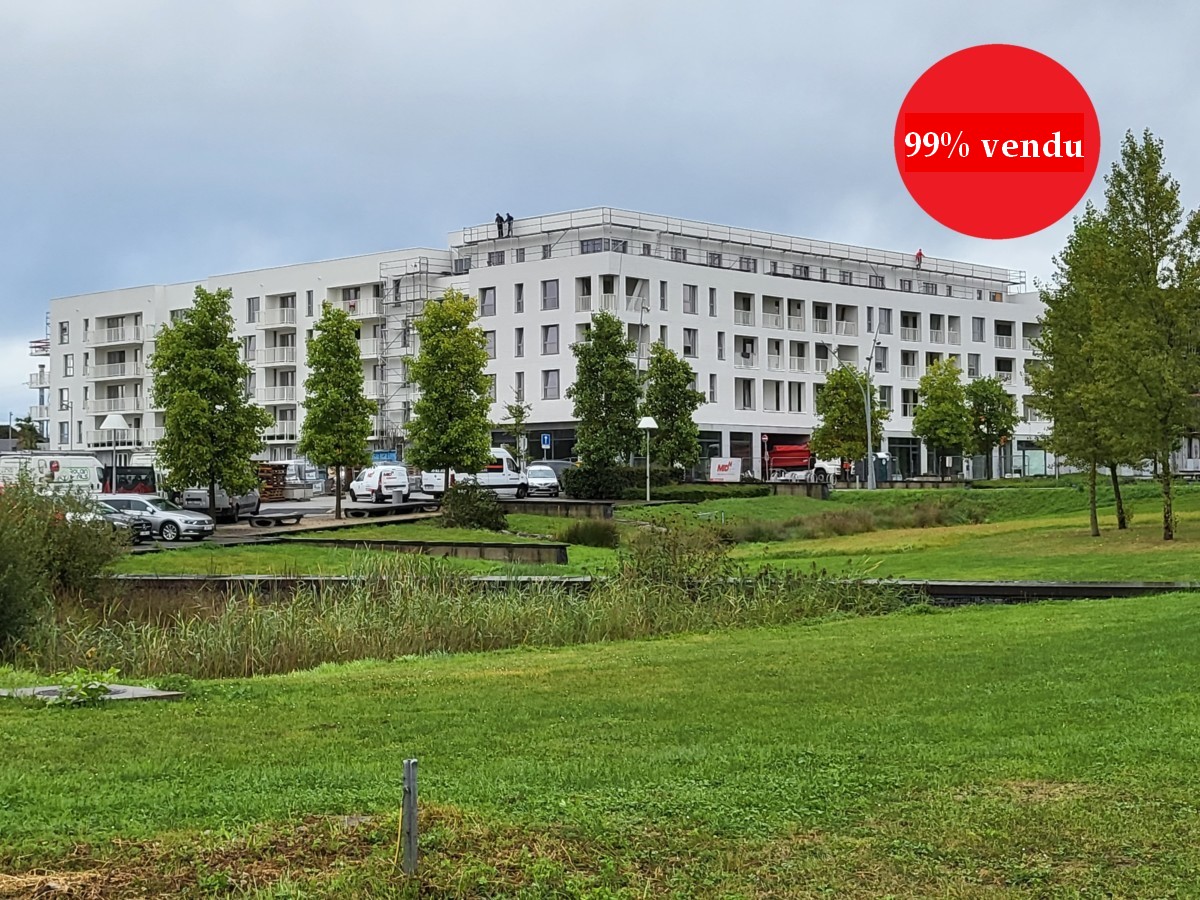 Housing and retail in the heart of the city
The winner of a European call for tenders, the Wilhelm Group has set itself the objective of turning the Faïenceries Boch site, a 16-hectare brownfield site in the centre of La Louvière (Belgium), into an ambitious multifunctional urban development – La Strada.
La Strada is a new mixed-use district in the centre of La Louvière which will revolve around a shopping and leisure centre. There will also be additional commercial facilities, housing, a hotel, a cinema complex, offices, a multi-purpose hall and car parks. The Keramis Ceramics Museum and the former Boch Factory will also be part of the development.
These facilities will be complemented by stylish new public spaces designed with the complexity of the traffic systems in mind, a one-hectare park developed as a leisure zone and a large open hall which will play host to a number of activities.
La Strada will consequently add greatly to the attractiveness of La Louvière's town centre by joining up the main footfall generators – the railway station and the existing shopping streets.
The product of careful consideration and extensive studies, La Strada is therefore set to make radical changes to the city's future, by offering its residents a district which is a good place to live, go shopping and relax in a high-quality environment. www.lastrada-lalouviere.be
Key figures
| | |
| --- | --- |
| Area | 16 ha |
| Retail & Leisure | 32,500 sqm GLA |
| Housing | 600 apartments (60,000 sqm) |
| Hospitality | A 100-room hotel |
| Offices & Services | 3,000 sqm including co-working spaces |
| Healthcare | 1,500 sqm |
| Parking | 1,100 spaces |
| "Les Halles" | A market hall to host markets, flea markets, open air cinema, and other outdoor activities |
| Public space | A public park in the middle of the site with outside amenities and activities |
| Culture | Musée Keramis (already existing), Philharmonic center developed by the city (3.000 m²), Le boulevard des Arts: an outdoor Art Exhibition Center |